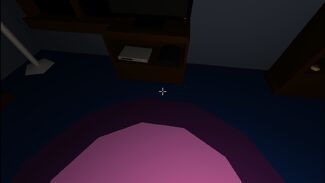 The Game Console is an item that will sometimes appear on the checklist.
Appearance
Edit
The Game Console is black in color with a curved top.
Location
Edit
The Gaming Console can be found in a few places:
Judging from the appearance of the console, it is most likely a Sony Playstation 3.