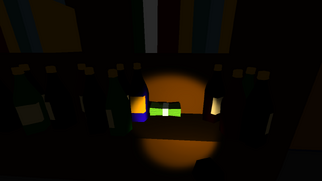 Money Stacks are items in The Very Organized Thief
Locations
Edit
Money stacks are found in the following locations:
The wardrobe in the master bedroom
Wine Storage
Shelf Near Power Box
Bathroom Cabinet
Box In Garage
The bottom drawer of the desk in the first bedroom
Cabinet over the boxes in the Garage
Cupboard above the counter in the Kitchen
Beside table in the master bedroom
Living room (bookshelf)
If you successfully got all the money stacks and escaped the house. You will get the "Greedy Thief" rank

Ad blocker interference detected!
Wikia is a free-to-use site that makes money from advertising. We have a modified experience for viewers using ad blockers

Wikia is not accessible if you've made further modifications. Remove the custom ad blocker rule(s) and the page will load as expected.